We are so excited to see our students today for the first day of school!

Immunizations and Sports Physicals YVFWC Mobile Clinic will be providing immunizations and sports physicals at Yakima School District at 104 N. 4th Ave. August 16-18 and August 23-25. Please call 225-3389 to set up an appointment ahead of time as time slots fill up quickly. Immunizations $5.00 w/o insurance (medical coupon or insurance will be billed if have) Sports Physicals $10.00 regardless of insurance. ------------------------------------------------------------------------- Vacunas y Exámenes Físicos de Deportes La Clínica Móvil de YVFWC estará proporcionando vacunas y exámenes físicos de deportes en el Distrito Escolar de Yakima en el 104 N. 4th Ave. del 16-18 de agosto y del 23-25 de agosto. Favor de llamar al 225-3389 para programar una cita antes de tiempo ya que los espacios se llenan rápidamente. Las vacunas $5.00 sin seguro (se facturará al cupón médico o seguro si tienen) Exámenes Físicos de Deportes $10.00 tenga o no tenga seguro.

What should parents and families know about the COVID-19 vaccines? On June 16 at 6 p.m., join health & education leaders from @WADeptHealth @waOSPI @kpwashington @WashingtonStatePTA for a conversation on vaccines and children and what families can expect next school year. Submit any questions you have and register for the free webinar today!
https://cplusc.zoom.us/webinar/register/WN_x7IujiopTMu_3S7LWp550A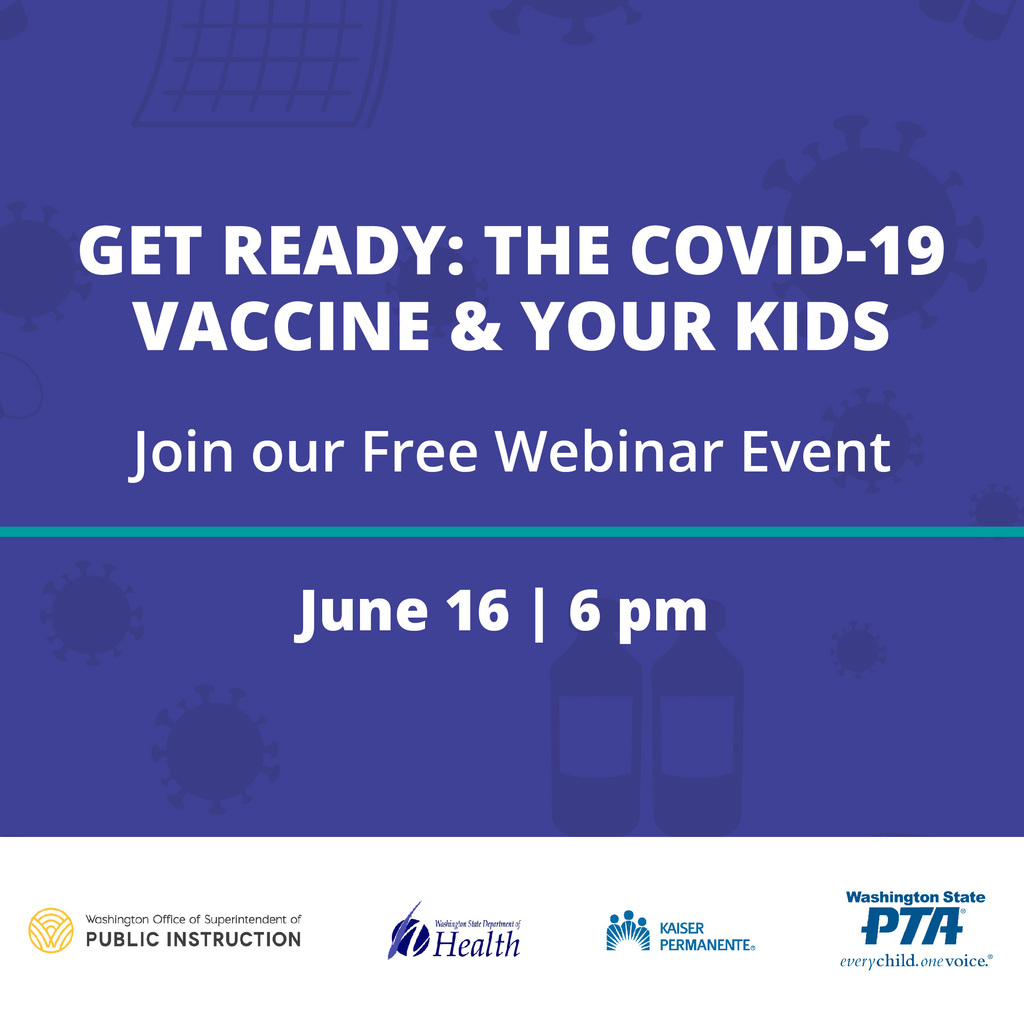 Register for Kindergarten today! Regístrense para el kínder hoy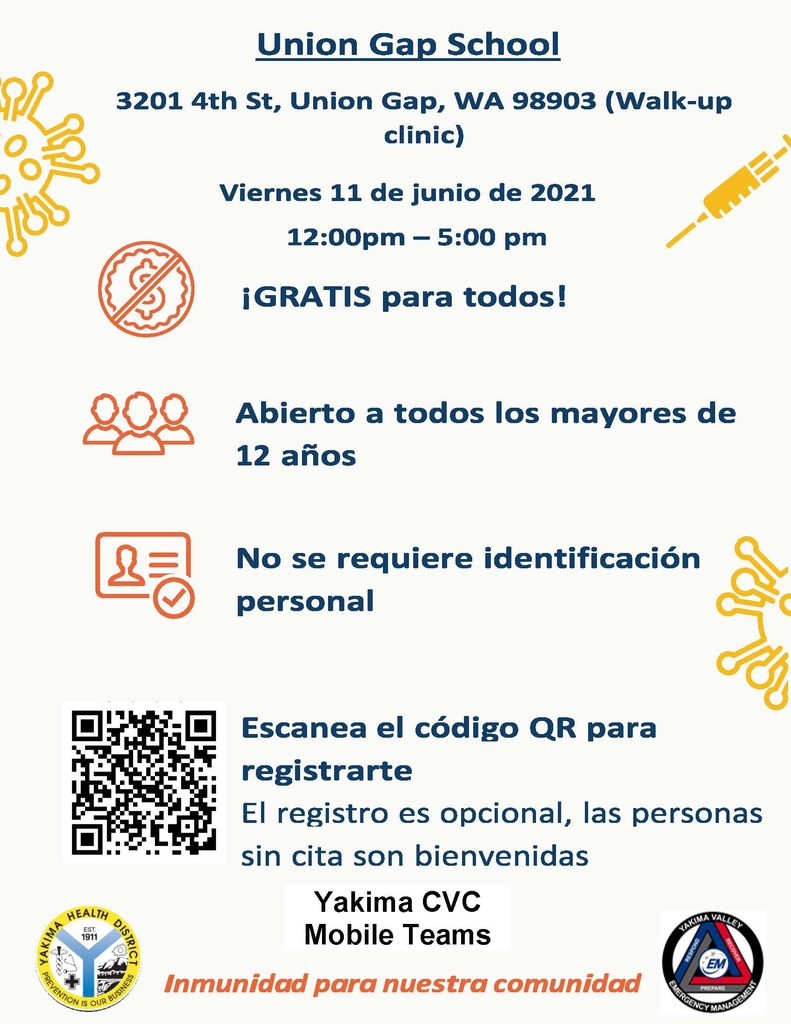 Summer Reading Program - Yakima Valley Library Starts Monday, June 14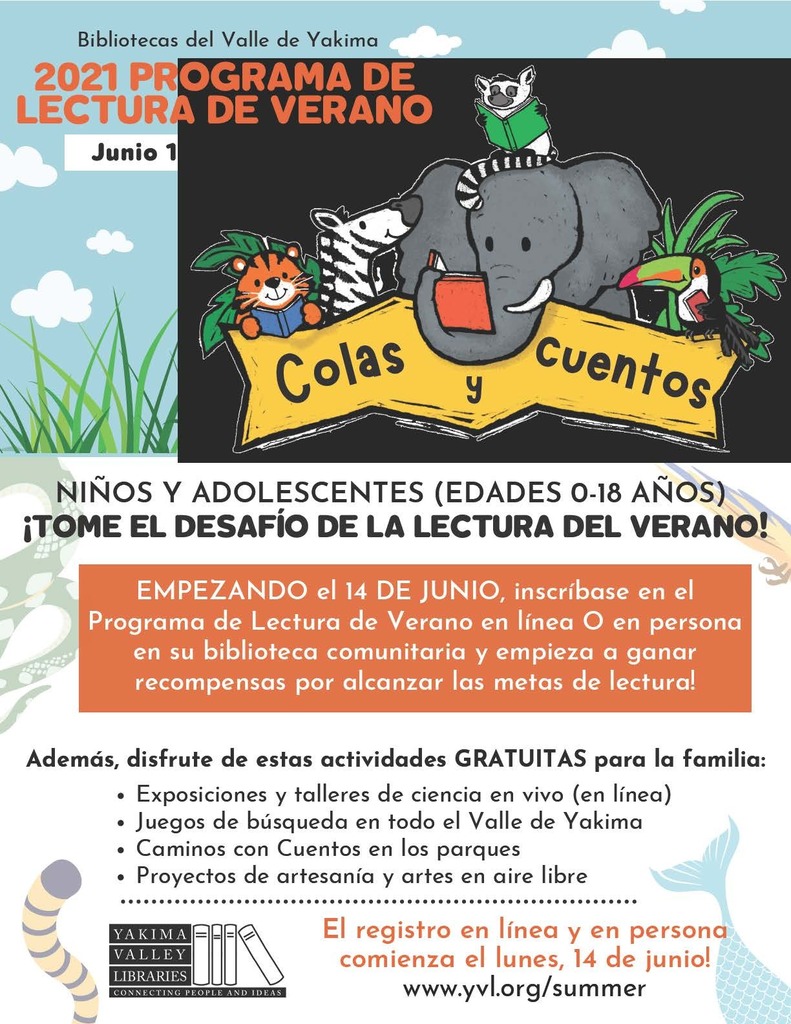 Summer School begins on July 5th. Families that are registered will receive information in the mail next week on the program.

Union Gap School will be offering a morning and afternoon session of preschool during the 2021-2022 school year for 3 & 4 year old children who qualify. Please call to schedule a screening time for your child - 248-3966 or email
mbledsoe@uniongap.org
.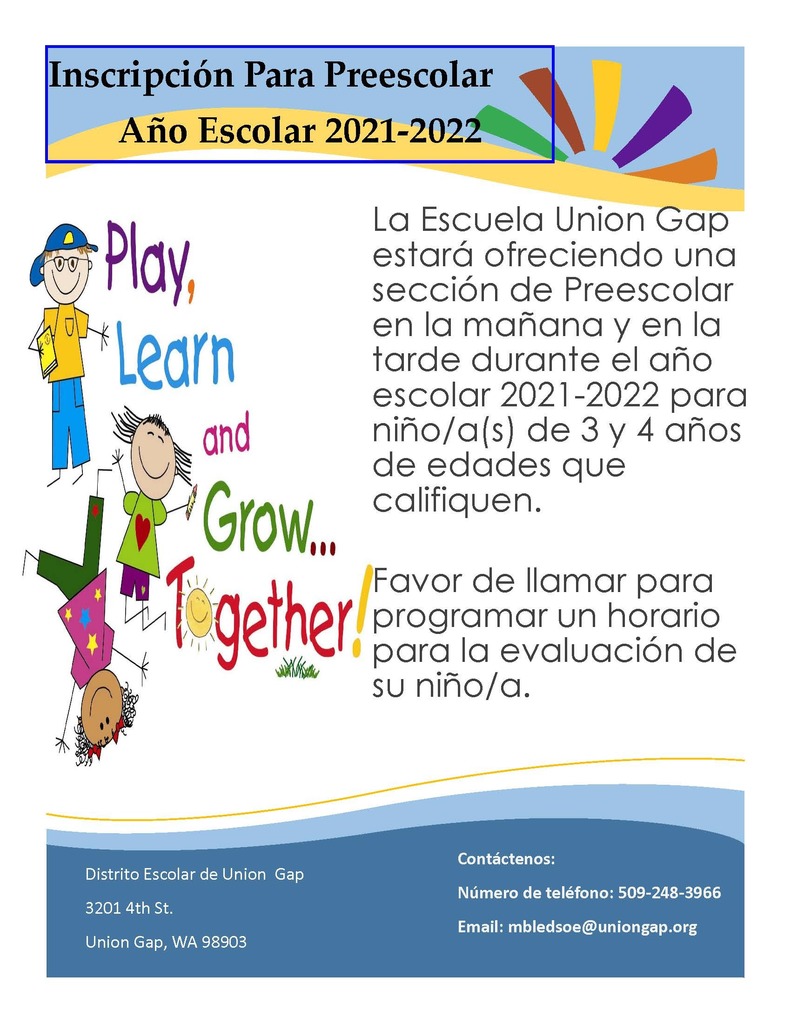 Congratulations to our own Art teacher, Christie Tirado who has been highlighted as a 2021 Golden Apple Award honoree!
https://vimeo.com/555392679

Tomorrow is the free vaccine clinic in the multi-purpose room at the school! 10 am - 6 pm Current ages per health guidelines is 12+ Click here for appointment:
https://prepmod.doh.wa.gov/reg/5361005692
Walk-ins also welcome!


8th Grade Promotion Attendance (8th grade parents/families only) The district has made promotion a priority this year within health guidelines. Promotion has to occur outside on the football field due to COVID. All people in attendance must be masked at all times. In order to provide promotion to our students and families, this survey is required in order to determine how many family members want to attend. At this time no more than 4 promotion tickets will be provided to each student. The promoting student does not count in this number. Every effort will be made to provide any extra tickets to families that need more after May 28th. Please complete this survey so we can make this event meaningful for all. Thank you
https://forms.office.com/r/3wFggWK2N6

Union Gap Library and Community Center Book Sale this weekend!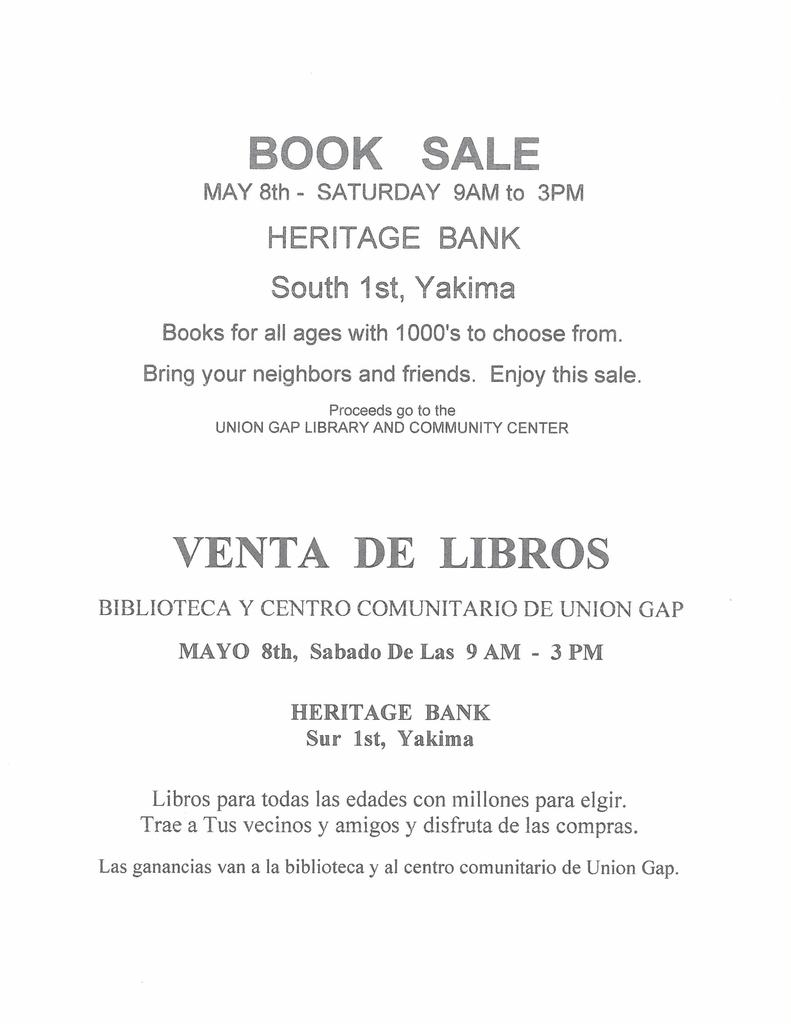 We all realize the toll these times have taken on our students' learning because of the COVID-19 pandemic. In order to make plans for summer program(s), we need to know that we will have students in the building. There will be no virtual summer school. All program(s) will be in building learning only. Please complete Summer School registration below. Based on the results, we will create program(s) based on parent registration. You should not register your student if vacation is planned during summer school.
https://forms.office.com/r/RracvuFBHF

Reminder that tomorrow is a full asynchronous day of learning for all students as we get the building ready to serve students all day long starting on Thursday! Yay!

Reminder - today is last day to change your virtual student to in-person learning for rest of school year. Please call the office by 4 pm in order to change.

Meal distribution for Virtual Academy students will take place today from 12:30 – 1:30 and 5:30 - 6:30 in front of the school. This is the last day of bulk distribution as we are moving to daily meal pick up starting next Thursday for virtual students as we will be beginning full day instruction for our in-person students.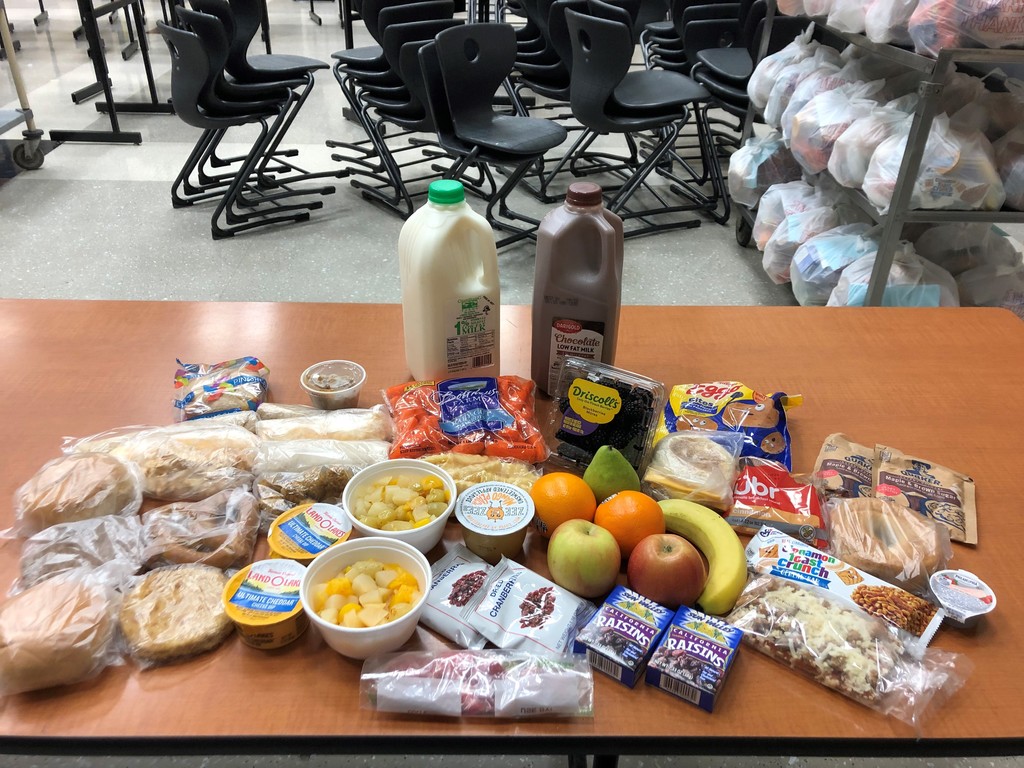 Bulk meal distribution is today from 12:30 - 1:30 pm and 5:30 - 6:30 pm in front of the school.

Virtual Academy and community meal distribution is today from 12:30 - 1:30 pm and 5:30 - 6:30 pm in front of the school.