All after school programs (sports and ELL) are cancelled today (Friday) due to incoming weather.

Valentine's Day - Family Night tonight at 6:00 pm - 7:30 pm in the Multi-Purpose Room. Hope to see you there!

Parents - school does not open daily (when on time during winter months) until 7:45 am. There are no adults on duty until this time. It is too cold for your students to be waiting outside for the school to open in this weather so please do not drop them off prior to this time.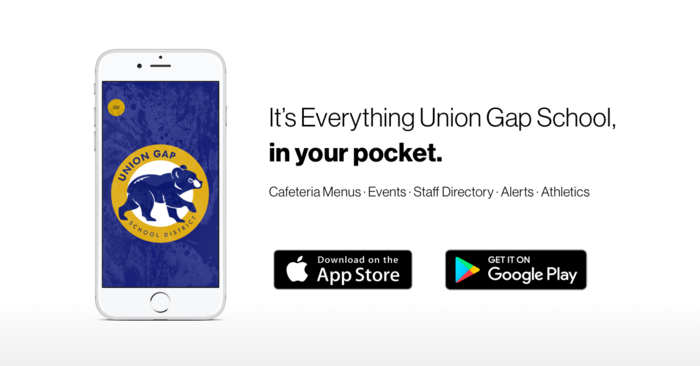 School is open and on time today (Wednesday)!

Union Gap School is closed today.

No sports practices after school today due to weather.

The girls' basketball game is cancelled for this afternoon. Highland does not want to travel to UG due to road conditions.

We're thrilled to announce Union Gap School District's new app! Access sports scores, cafeteria menus, news updates, even emergency notifications! Download the app on Android:
http://bit.ly/2IPb8Mk
or iPhone:
https://apple.co/2FIUJeo
.

Due to road conditions, the Wrestlers will not be traveling to Cle Elum for their game today.

Due to worsening road conditions, we are on bus snow routes this morning.

English Language Proficiency testing is all month for those students that are identified. Parents have been notified this year if your child qualifies.

School resumes January 7th! See you then.

Band Concert Tonight! 6:30 pm in the multi-purpose room.

No School Monday for Veteran's Day

Por favor note que vendemos prendas de vestir del uniforme escolar a un costo. Nosotros sumamos el costo que pagamos por los artículos, junto con estampilla, y después lo redondeamos al dólar más cercano. Las prendas de vestir de los uniformes no son una recaudación de fondos para el distrito escolar.

Please note that we sell school uniform apparel at cost. We add the cost we pay for the items, along with postage, and then round the overall cost to the nearest dollar. School uniform apparel is not a fundraiser for the school district.

The Union Gap School District recently received the 2016 Washington Achievement Award, which is sponsored by the Washington Office of Superintendent of Public Instruction and by the Washington State Board of Education.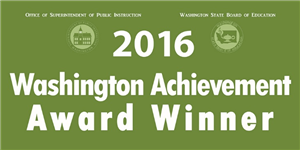 Our District is seeking applications from qualified individuals to fill the vacant school board director position for District #1.